AnaEE Finland is an ecosystem research infrastructure that consists of 12 research platforms. The infrastructure helps to analyse and predict how different terrestrial and water-related ecosystems in Europe respond to climate changes and how they can be maintained in a sustainable way. We designed AnaEE Finland a new visual identity. The aim was to make an accessible and easy-communicating identity that would appeal the researchers. Thanks to our smooth collaboration with the client, we think the end result is a success in every respect.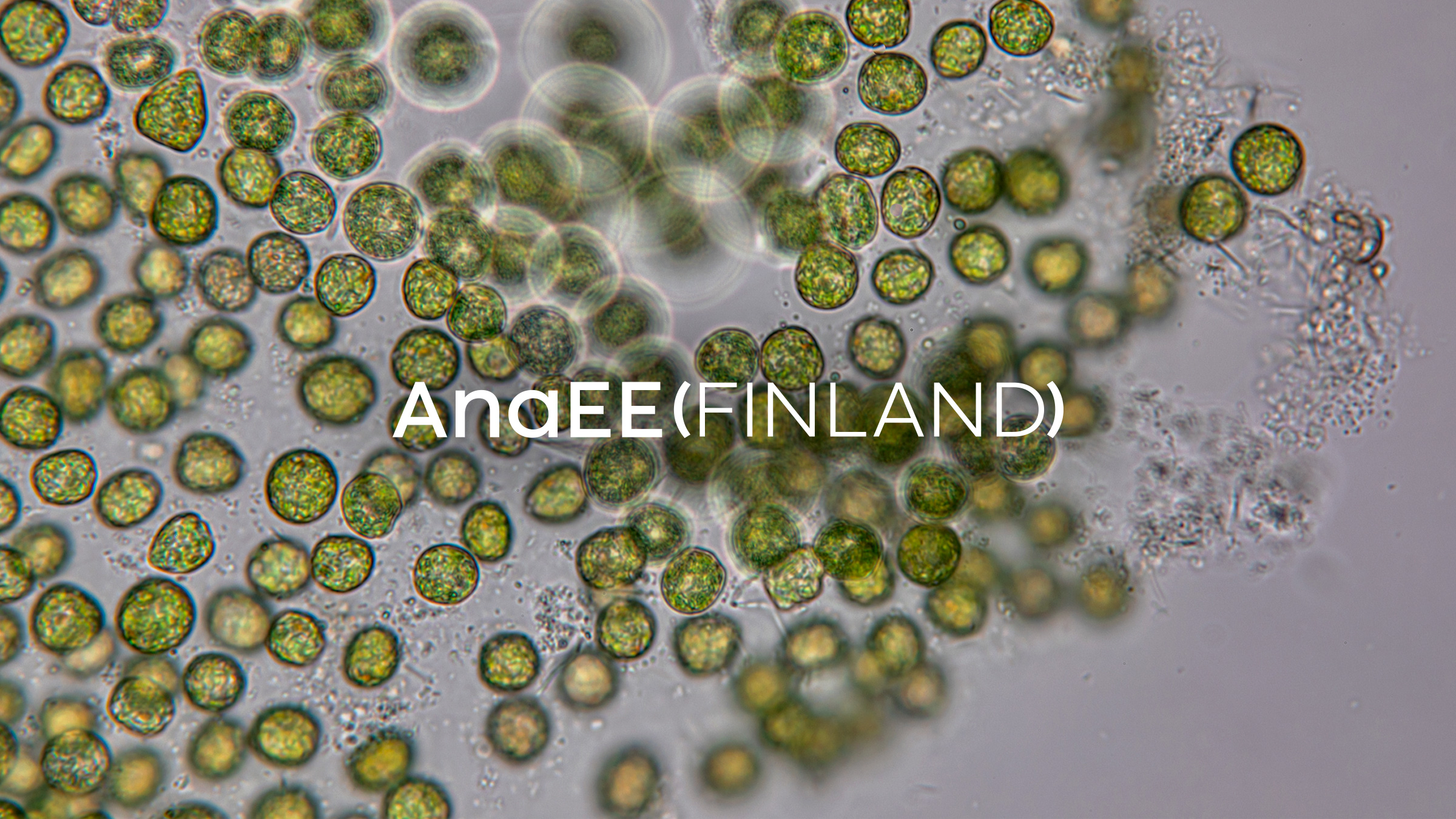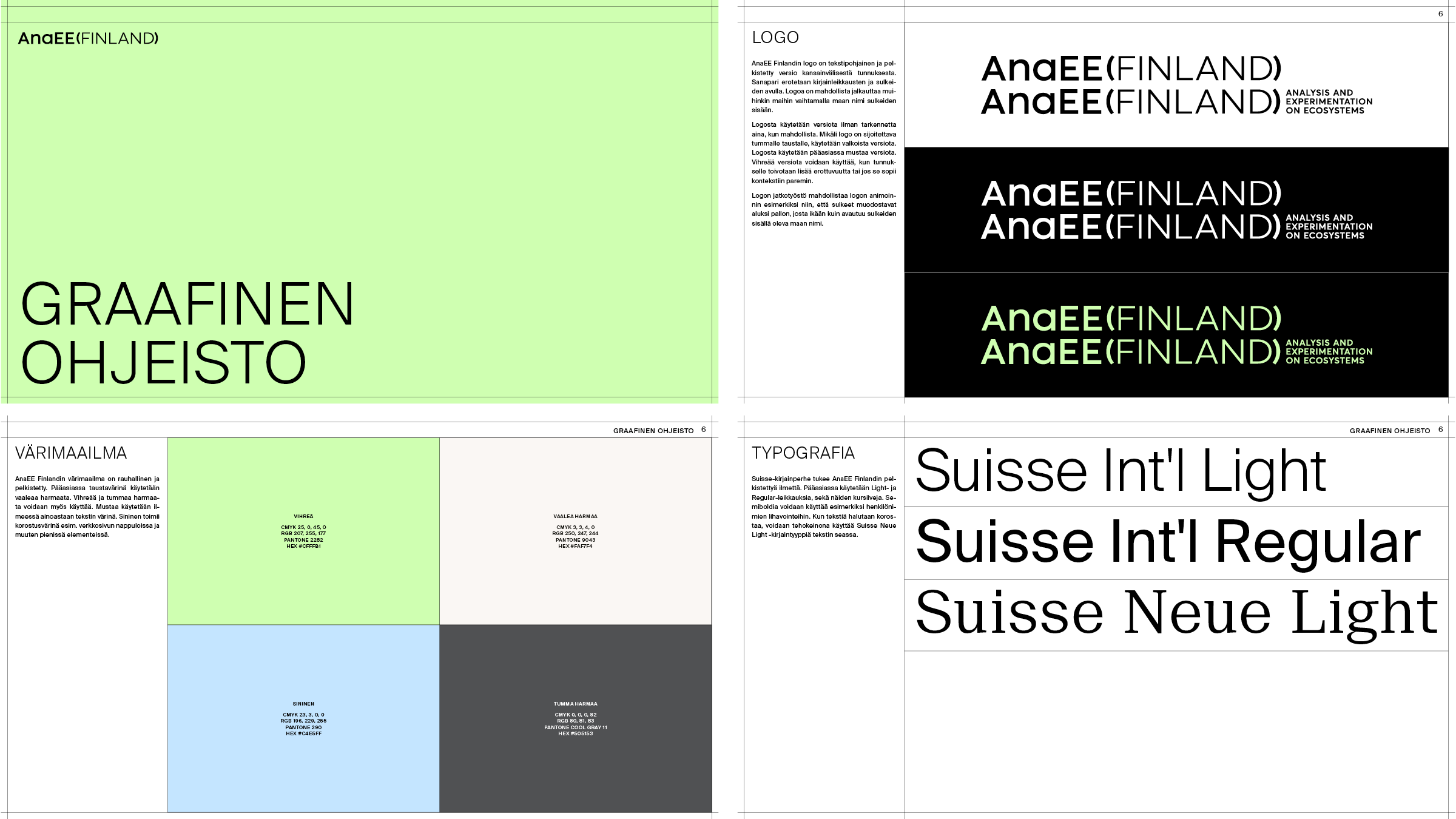 Strong grid makes a solid base for the identity. Fresh colours are inspired from different ecosystems – for example algae.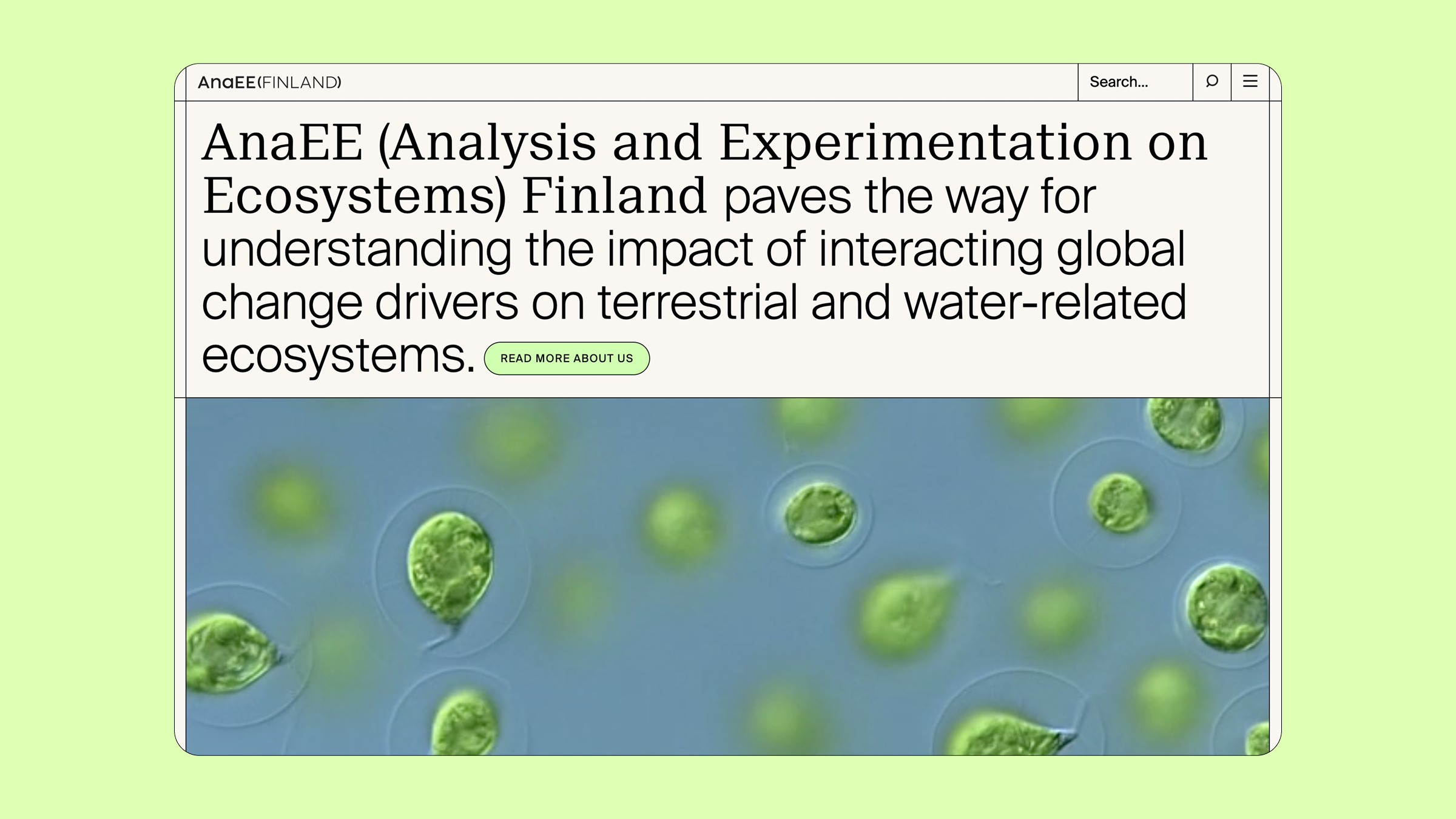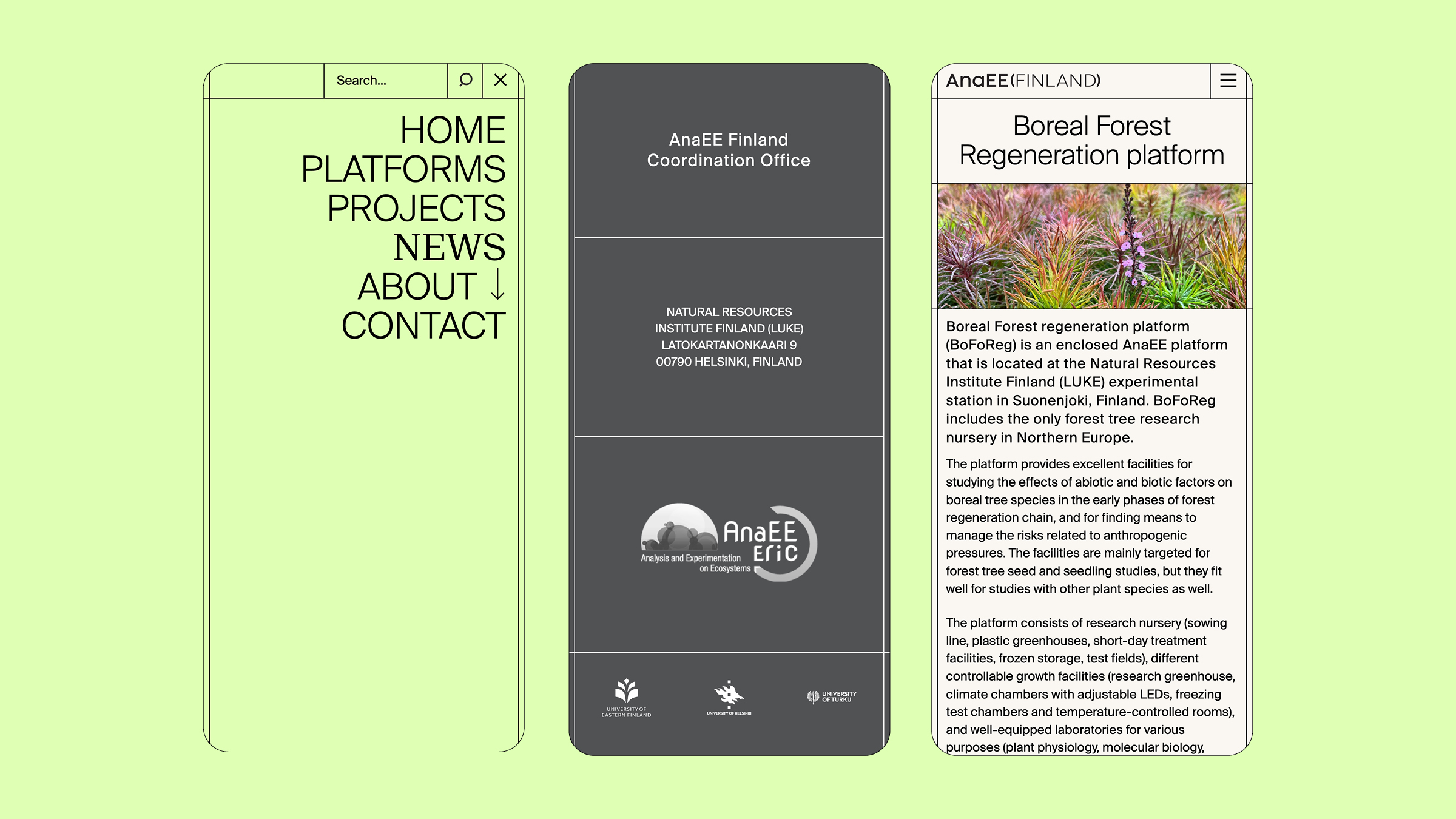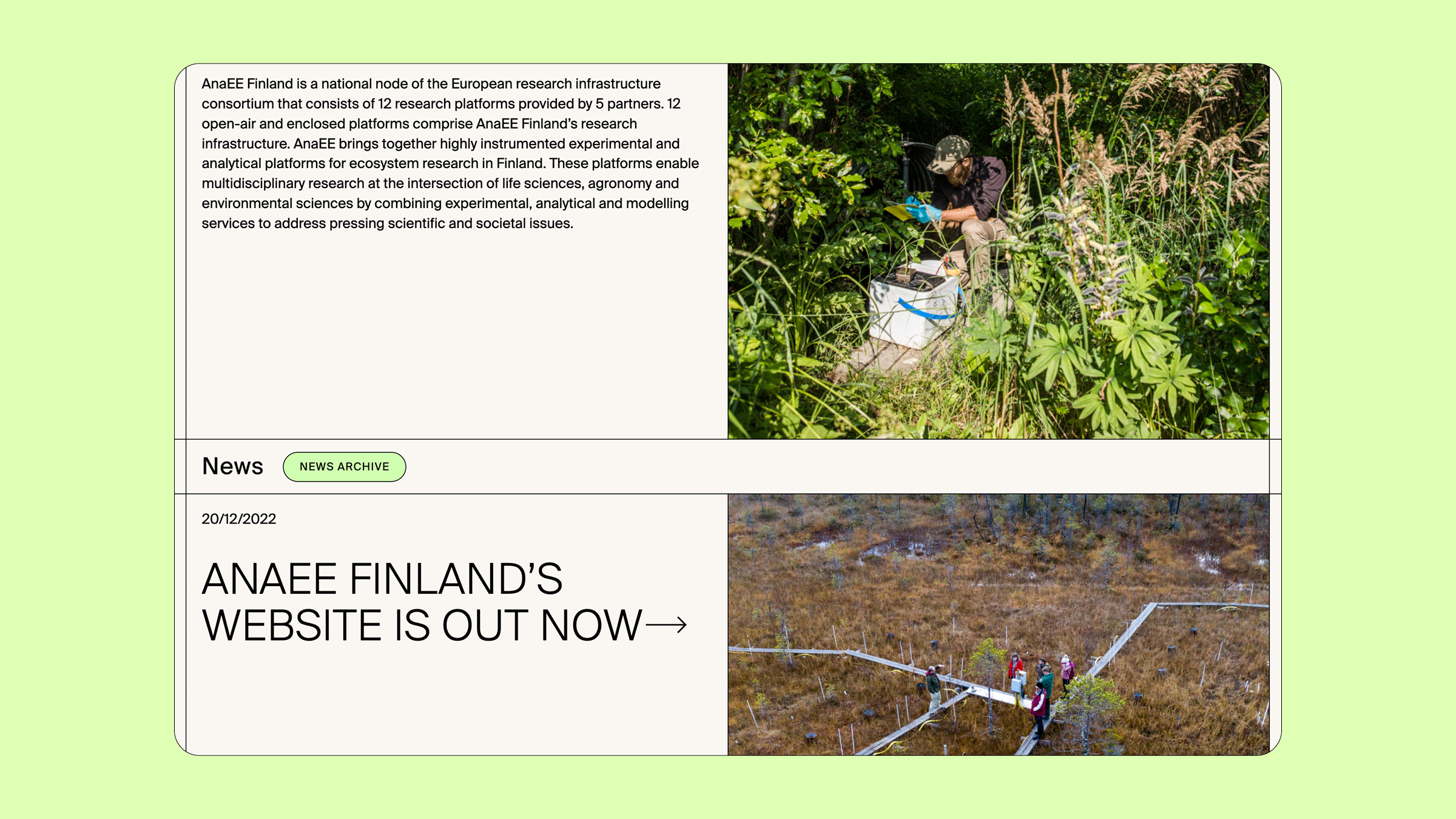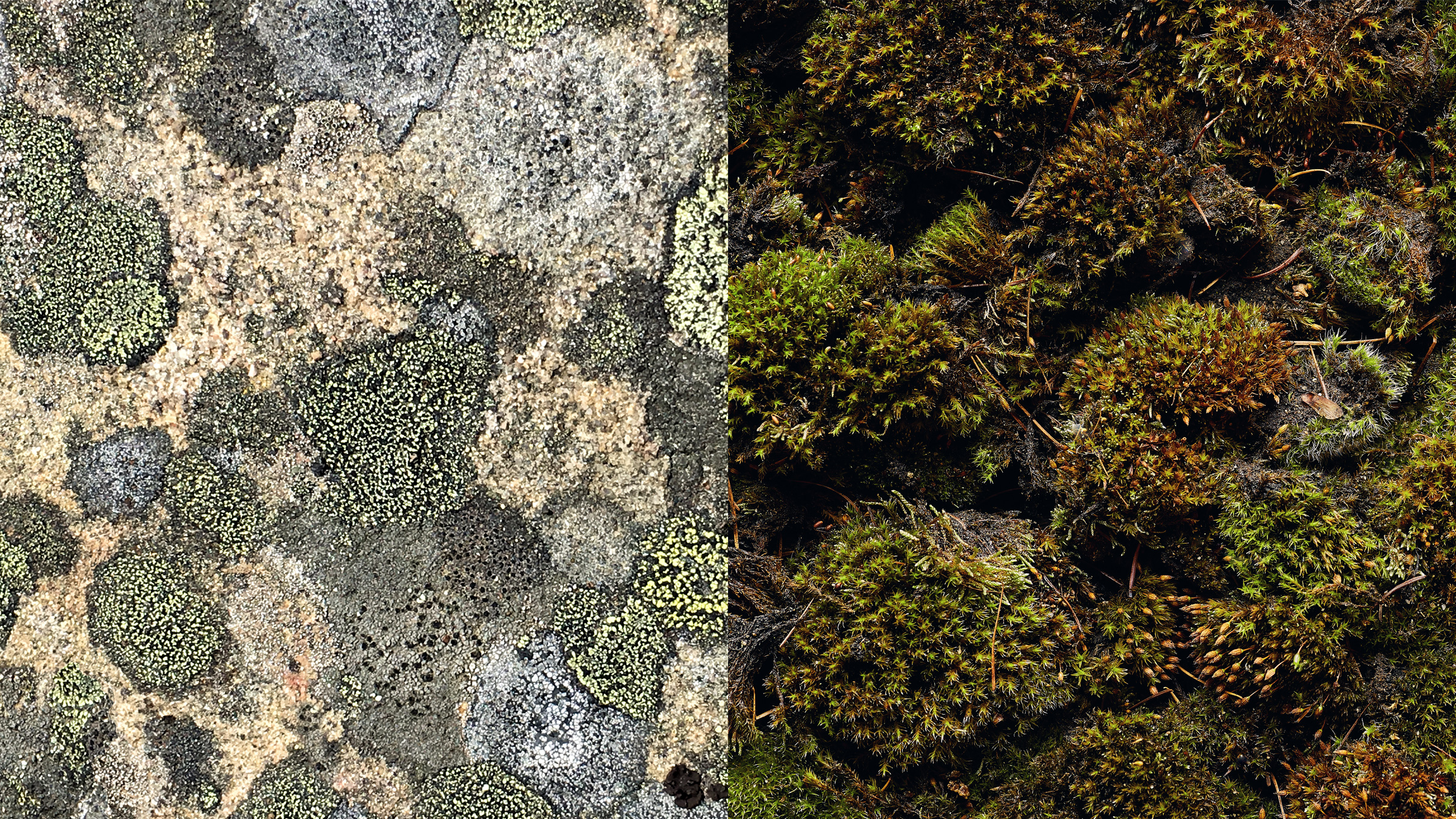 Client said
From the beginning, the project got off to a very smooth start with Days Agency. A common understanding of the progress of the project was immediately established with Days and the technical developer, and everything went according to plan throughout the entire project. Communication with Days was straightforward from the first sentence and always quick and clear. Days excelled in following the guidelines provided and was able to translate our preconceived ideas for the site's layout and visual identity into an implementation that even exceeded our expectations. We have received delighted comments on the new website from generally critical researchers, so the end result speaks for itself.
Katja Mentula, Senior Specialist